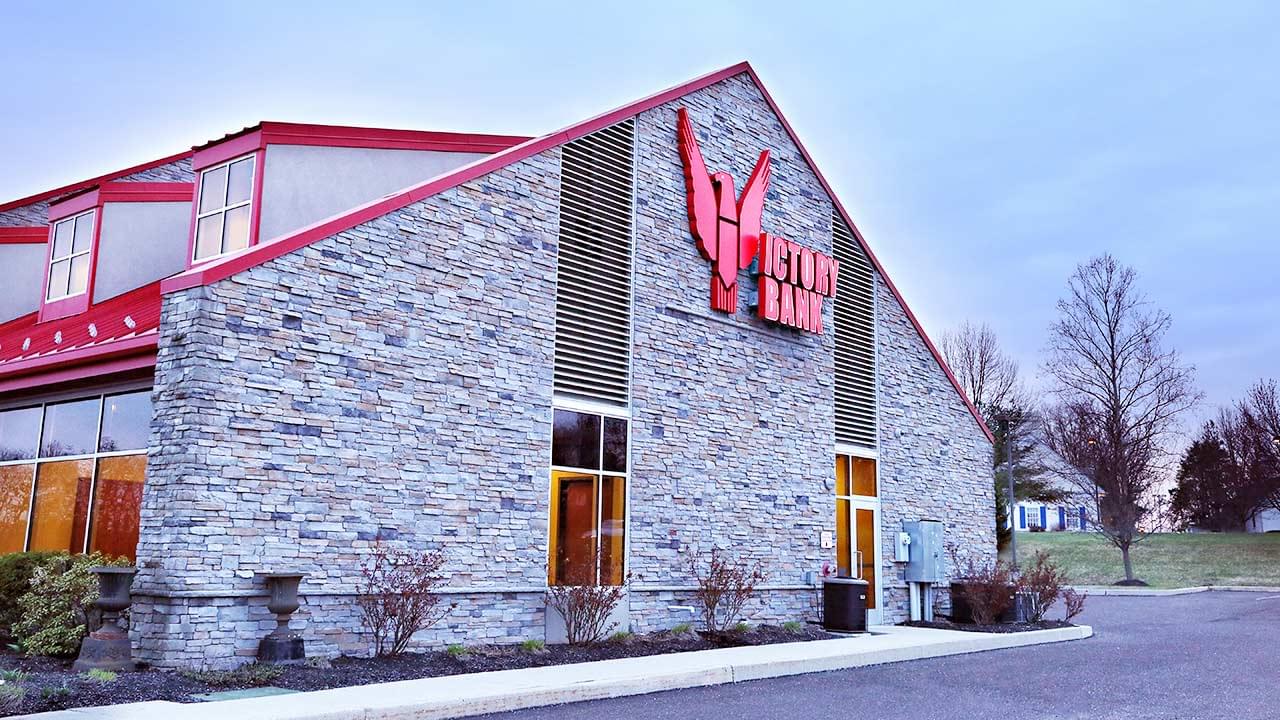 Answers to Frequently Asked Questions - COVID19
We're Here for You.
The security and well being of our employees and clients has always been our top priority. Frequently asked questions are below. Read a letter from our Chairman and Bank Leader for more information. Or give us a call at 610-948-9000. We'll always answer. Real people. No voicemail.
Are you going to close during the pandemic?
No. Banks are an essential business and are required to stay open (during regular business hours.) However, in our continued commitment to the safety and well-being of our clients and team members, our lobby is closed. Drive-Thru lanes will remain open during our regular business hours. Clients are finding most transactions can be handled through the Drive-Thru, such as opening new accounts, making deposits, and answering questions. However, if you believe you need to come into the branch to access your safe deposit box or for another reason, please call us at 610-948-9000 to schedule an appointment, or with any questions.

We also have a deposit box drop that clients can use to drop off deposits or forms after business hours. Use the lane labeled "Night Depository" behind the building for access to the dropbox.
How can I contact you?
The Victory Bank is committed to helping you through this uncertain time. In the digital age, we are capable of forwarding phone calls to staff working remotely and getting your questions answered. Go to Our Team page for specific contact information. You can always call us at 610-948-9000 during business hours.
Email us at info@victorybank.com or Contact Us here. Do not include account numbers or other personal or confidential information in this email. Go to our Communicate Securely page for details on how to send us an encrypted email securely, or call us with any questions.
Will there be a shortage of cash?
No. We are prepared and have access to cash for all of our clients' needs.
Are you going to charge extra fees during this time?
No. We currently do not have plans to ADD any additional fees to our fee schedule. All of our business and personal checking accounts have no minimum deposit or monthly maintenance fees. We also reimburse up to $20 per month for ATM charges.
How can I access my accounts without coming to the branch?
We offer FREE Online Banking & Bill Pay, Mobile Banking, and Mobile Deposits - available 24/7. You can visit the dedicated pages on this site for more information or call us at 610-948-9000. We'll guide you through the simple set-up and show you how easy it is to use these services. Numerous customers utilize these services. In fact, the majority of our deposits are sent electronically!
Is my money safe?
Yes. All deposits are insured by the FDIC up to $250,000. We have options to help protect your funds over $250,000. Call us at 610-948-9000 for more information. We are here to help you keep your money safe!
What are you doing to prevent disruptions?
Over two-thirds of our employees are working remotely to promote social distancing. We use very secure connections to communicate and are committed to conducting business as usual as much as possible. Our experienced staff is cross-trained so we can rotate various employees to perform all of the bank's essential functions.
We use one of the biggest core processors in the country, and our qualified IT consultants serve multiple banks. As we have grown, multiple employees have been promoted into different positions so we have a solid cross-trained team. In addition, we are FDIC insured. The Victory Bank started in 2008, during another economic crisis, we met those challenges by working hard and problem-solving with our clients. Now, we're working harder with a larger, exceptional, and experienced team.
I need to wire funds to my family or friends. What should I do?
If you need to wire funds to family or friends, just give us a call at 610-948-9000, and we will help you work through the transaction. We send out numerous wires on a daily basis.
Read important information about COVID-19 Scams.
Check back for updated information. We will post new information as it becomes available.