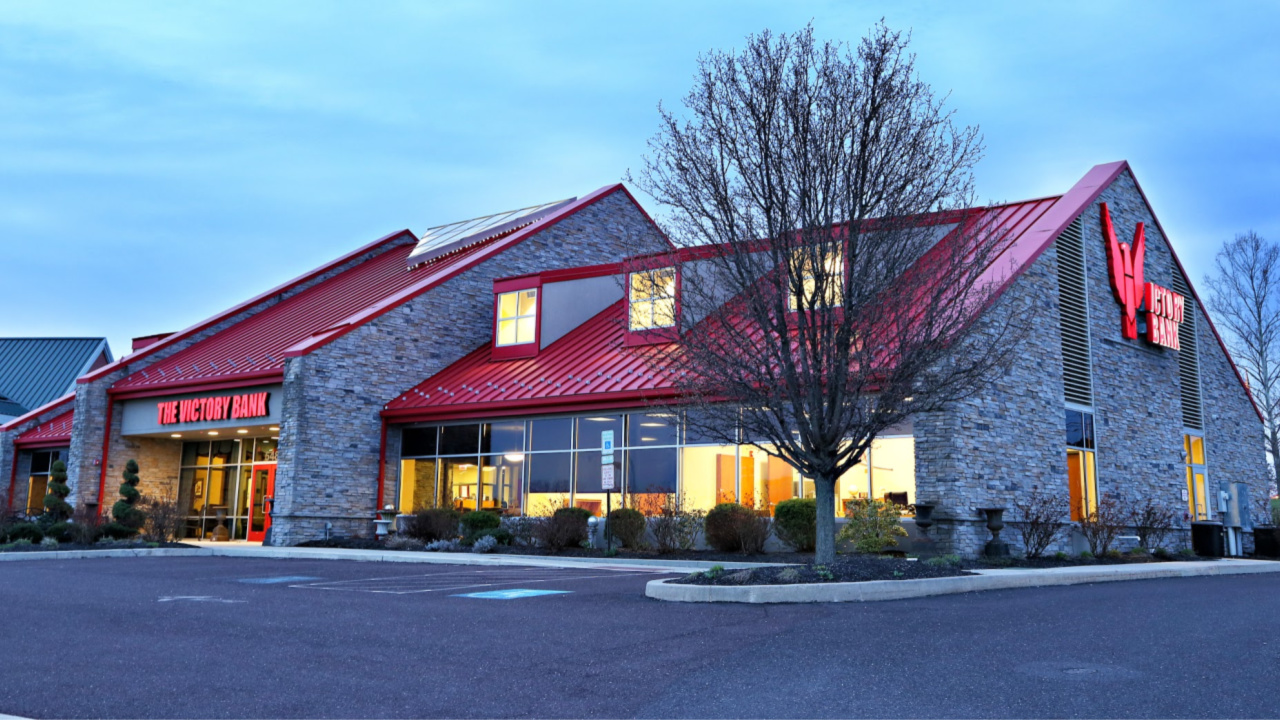 Statement of Purpose
"We exist to help our clients fulfill their visions and dreams."
Our Values
Extraordinary Personal Service
We deliver professional financial advice and good value in a convenient and highly responsive manner. Every contact is an opportunity to help our clients feel important and satisfied.
Respect for All, Teamwork, and a Great Working Environment
We believe that happiness and job satisfaction are integral parts of business success. We strive to make The Victory Bank the employer of choice for an exclusive team of professionals who joyfully seek purpose in their work and are fully engaged in the pursuit of excellence.
We conduct ourselves with respect and tolerance for all, regardless of age, disability, gender, race, sexual preference, economic status, religion, or political views.
We recognize and celebrate the importance and power of teamwork, where individual recognition is secondary to working in a collaborative way in pursuit of common goals.
We willingly accept the responsibilities of leadership. We consistently model and teach our core values, and gauge our effectiveness through the positive changes that we create.
Candor, Credibility, and Integrity
We communicate openly, honestly, and directly, regardless of title or position. We do not pollute our work environment with gossip and negativity.
Our decisions and actions consider the long-term best interests of our clients, team members, communities, and shareholders.
We deliver what we promise.
We do what is ethically right. Business relationships must provide good value to our clients, and be fair and profitable to the Bank.
Our values stand the challenges of business and the tests of time. We do not compromise our values for personal or corporate gain.
Accountability and Efficiency
We hold ourselves accountable to do our jobs well and are relentlessly committed to excellence.
We plan our work, set clear goals, and think systematically about the long-term implications of our decisions.
We operate efficiently and without waste.
Innovation, Adaptation, and Learning
We are stewards of our team's collective talents and capabilities, committed to helping all team members reach their ultimate potential.
We must always be in a state of growth, adapting to an evolving world through the improvement of our knowledge, processes, and systems. We recognize those individuals who innovate and challenge the status quo.
Mistakes are viewed as opportunities to learn and improve, and when things go wrong, we focus on solutions rather than blame.
"Perfection is our inspiration"