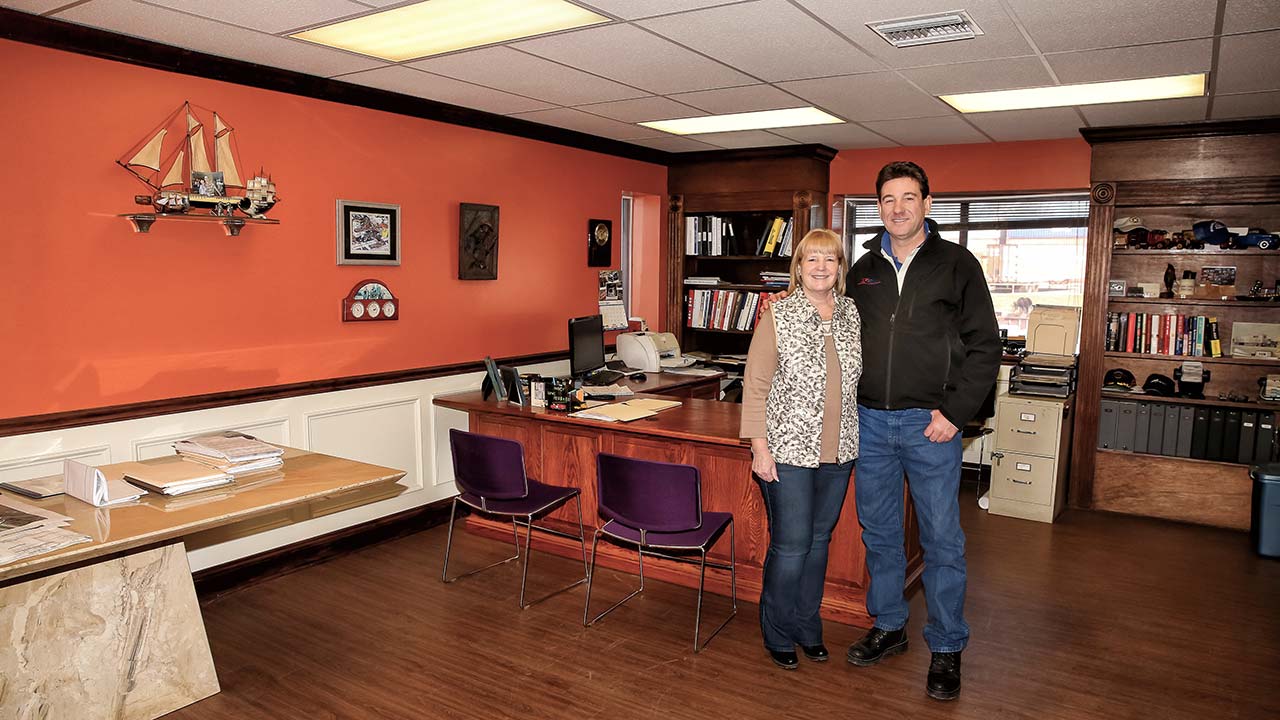 Specialized Business Accounts
Pictured Above: Donna Snyder and Tommy Perkins III, of T.P. Trailers
We offer specialized accounts so you can efficiently manage and move funds to keep your business or professional service running.
Insured Deposit Sweep Checking
An account perfect for businesses that typically carry large balances, our Insured Deposit Sweep will automatically transfer (sweep) funds each evening into a fully insured account and then automatically transfer (sweep) the funds back to the operating account when needed.
Fixed-rate interest-bearing account*
Funds are fully covered by FDIC insurance
Monthly service fee may apply
*Rate subject to change without notice.
Escrow Management Account
Free interest-bearing checking accounts offered to landlords, property managers, and estate lawyers for funds held in escrow on behalf of a third-party. A master account is used to disburse funds as needed from multiple client sub-accounts.
Free Interest-bearing Master Escrow Management Checking Account
Disbursement requests are easy with one simple phone call to the bank
Interest bearing third-party sub-accounts
1099's are issued at no cost
W9 forms provided for your convenience and are required for each sub-account
Interest On Lawyer Trust Account (IOLTA)
The Victory Bank IOLTA is available for attorneys and law firms and is an interest-bearing checking account to conveniently manage funds held in trust on behalf of a third-party. The PA IOLTA Board pools the interest funds to support the provision of civil legal services to the Commonwealth's poor and disadvantaged.
Free interest-bearing account
Interest earned submitted to the PA IOLTA Board monthly
For details, contact us or call 610-948-9000.