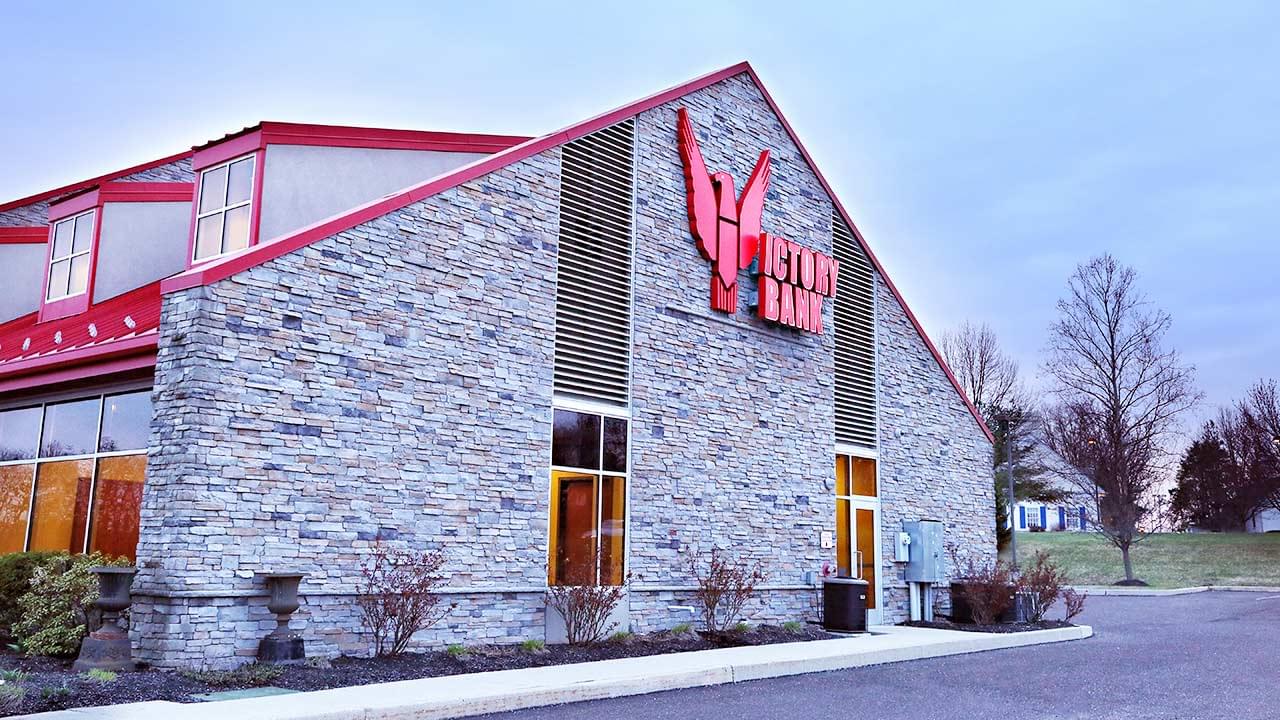 The Victory Bank Website Terms of Use
By accessing and using this website, you accept and agree to be bound by the terms and provisions of this agreement.
This site is provided for informational purposes only. The Site and its original content, features, and functionality are owned by The Victory Bank and are protected by copyright and other intellectual property or proprietary rights laws. You may not modify, copy, distribute, transmit, display, perform, reproduce, publish, license, create derivative works from, transfer, or sell any information
THE INFORMATION, FUNCTIONALITY, AND SERVICES MADE AVAILABLE THROUGH THIS SITE, AND THE TERMS AND CONDITIONS OF ACCESS AND USE OF INFORMATION, FUNCTIONALITY, AND SERVICES, ARE SUBJECT TO CHANGE WITHOUT NOTICE TO THE EXTENT PERMITTED BY LAW.
Use of this site:
This Site is not intended for children under 13 years of age. If you are under the age of 13, you should not visit this Site. Unless otherwise specified.
Links to third-party sites:
The Victory Bank Site may contain links to third-party websites ("Linked Sites"). The Linked Sites are not under the control of The Victory Bank and we have no control over the content of such Linked Sites. We make no warranties, either express or implied, concerning the content of Linked Sites, including the accuracy, completeness, reliability, or suitability thereof for any particular purpose. We also do not warrant that Linked Sites or their content are free from any claims of copyright, trademark, or other infringement of the rights of third parties or that such sites or content are devoid of viruses or other contamination. Links to non-Victory Bank sites do not imply any endorsement of or responsibility for the opinions, ideas, products, information or services offered at such sites, or any representation regarding the content at such sites. Linked Sites may have different terms, privacy policies, and security. You should review the Linked Sites' terms, policies, and security to determine whether they are acceptable to you.
Unlawful and prohibited use:
As a condition of your use of The Victory Bank Site, you will not use this site for any purpose that is unlawful or prohibited by these terms, conditions, and notices. You may not use The Victory Bank Site in any manner which could damage, disable, overburden, or impair any The Victory Bank Site (or the network(s) connected to any Victory Bank Site) or interfere with any other party's use and enjoyment of any Victory Bank Site. You may not attempt to gain unauthorized access to any Victory Bank Site, other accounts, computer systems or networks connected to any Victory Bank Site or Service, through hacking, password mining or any other means. You may not obtain or attempt to obtain any materials or information through any means not intentionally made available through The Victory Bank Site or Services.
Termination/Access Restriction:
The Victory Bank reserves the right, at its sole discretion, to terminate your access to The Victory Bank Site and Services and the related services or any portion thereof at any time, without notice.
The Victory Bank may also terminate or suspend your access to The Victory Bank Site and Services for inactivity, which is defined as failing to log into a particular service for an extended period of time, as determined by The Victory Bank. Upon termination of The Victory Bank Site and Services, your right to use the site or services immediately ceases. The Victory Bank shall have no obligation to maintain any content or to forward any unread or unsent messages to you or any third party.
Copyright notices:
All contents of The Victory Bank website is © 2023 The Victory Bank. All Rights Reserved and/or its suppliers, 548 N. Lewis Rd., Limerick, PA 19468.
Any rights not expressly granted herein are reserved.