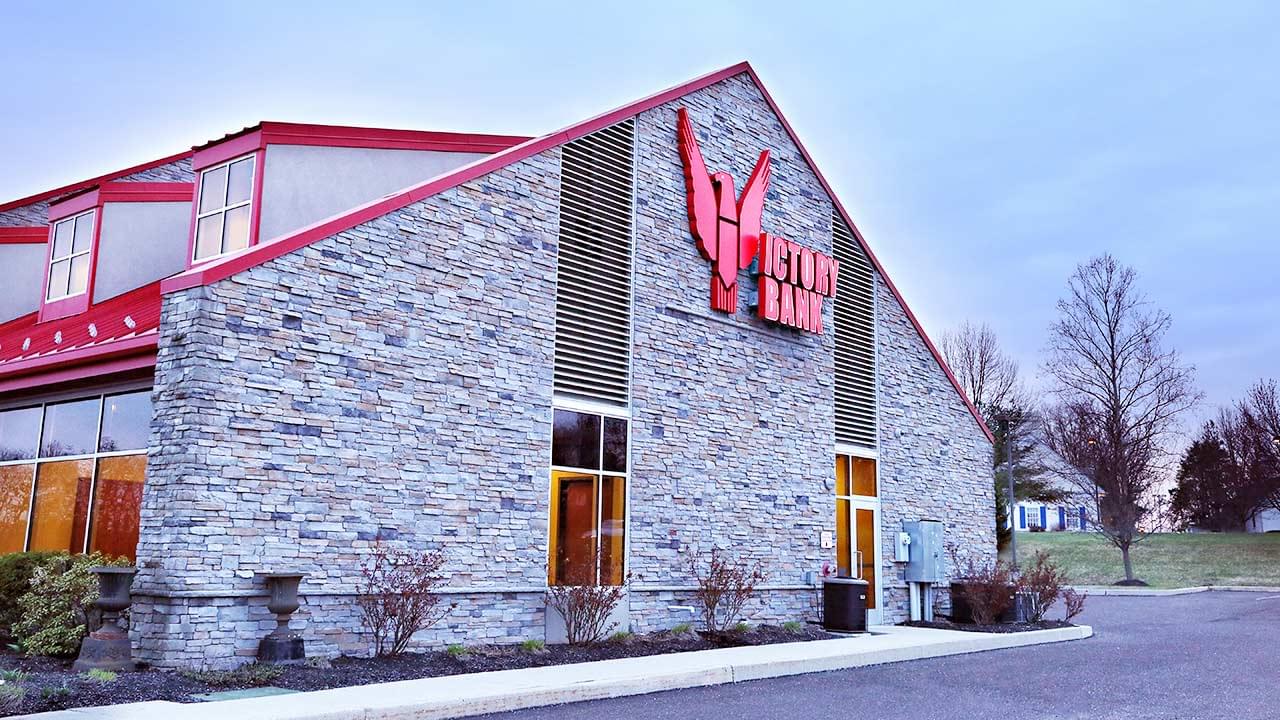 The Victory Bank Opens Loan Office in Wyomissing, Pennsylvania
The Victory Bank has announced the opening of a loan office in Wyomissing, Pennsylvania that will be led by Tony D'Antonio, SVP – Commercial Relationship Manager, and Laurie A. Kercher, VP – Commercial Relationship Manager. The loan office is located at 200 Spring Ridge Drive, Suite 206, Wyomissing, PA 19610. Hours are by appointment only by calling 610-478-4090.
"We are excited about increasing our focus on growth in the Berks County market. We feel strongly about our bank's success with Tony and Laurie's leadership. They bring a wealth of knowledge and experience. By living and working in Berks County for many years, they understand and are committed to the financial needs of local businesses," states Rich Graver, President and Chief Lending Officer of The Victory Bank.
Tony D'Antonio joined The Victory Bank in May 2011 and is a Senior Vice President – Commercial Relationship Manager. He formerly served as Vice President, Commercial Loan Officer for Nova Bank, Exton and Wyomissing, PA and Vice President, Small Business Banker and Vice President, Senior Regional Team Leader for Susquehanna Bank, Wyomissing, PA. A resident of Exeter Township, he is a graduate of Kutztown University, Kutztown, Pennsylvania, where he earned a Bachelor of Science degree in Business Administration. D'Antonio is involved in the Berks County Chamber of Commerce, Reading Berks Commercial Industry Council, and is a member of the Exeter Township Economic Development Advisory Council.
Laurie A. Kercher has twenty years of financial experience in the Berks County market. Most recently she served as Assistant Vice President – Commercial Lending for Vist Financial Corp, Wyomissing, Pennsylvania. A resident of Reading, Kercher is a graduate of Elizabethtown College, Elizabethtown, Pennsylvania. In addition, she is a board member of Opportunity House, a member of the West Reading Wyomissing Rotary, a member of Altrusa International, Vice-Chairperson of the Spirit of Scouting Breakfast Committee and member of the Prospectus Berco Golf Committee.
The Victory Bank is a locally owned and operated commercial bank headquartered in Limerick, Pennsylvania. The bank was founded to optimize the financial lives of businesses, professionals, and consumers primarily in Montgomery, Chester and Berks Counties. For more information, call 610-948-9000. Member FDIC.