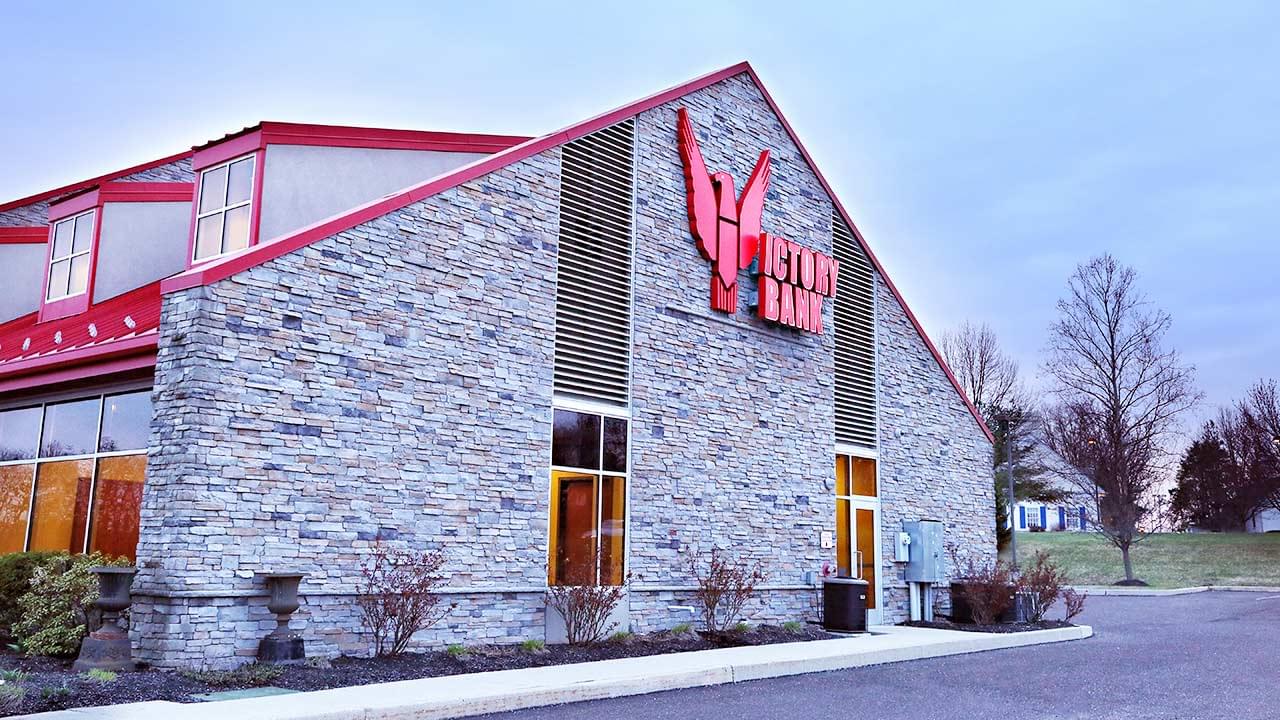 Ex Patriot CEO Is Claiming Victory With New Bank
The former CEO of Patriot Bank has received approval to start The Victory Bank in Royersford. It will be southeastern Pennsylvania's 17th startup bank since July 2004 and the sixth scheduled to open this calendar year.
Joseph Major will serve as CEO and will engage in a fundraising effort in which he hopes to raise between $9 million and $20 million before opening on Lewis Road, off of Route 422, in the fourth quarter. Major said if the bank reaches the high-end of its fundraising goal, the bank will branch out faster in its target radius west to North Coventry, north to Boyertown and east to Pottstown and Royersford. He wants future branches to be located near routes 422 and 100, the main roads in that area.
Major acknowledged the crowded group of startups, though only Conestoga Bank in Upper Uwchlan is based in that same area and that bank's parent just bought 13-branch First Penn Bank of South Philadelphia.
"With technology like Internet banking and remote deposit, I don't think having a branch on every corner is the future of banking," Major said. "We can provide a niche alternative in the marketplace. And while a lot of startups extend into this area, for us this is our base."
Major said all but one of the bank's 10 board members and 25 out of 40 members of the organizing committee both live and work in the customer radius.
Richard Graver, a 15-year veteran of National Penn Bank, will serve as president and chief lending officer. Major said the bank will focus on representing a business with sales of $10 million and below, offering basic commercial lending and cash management services. It will also offer retail products such as checking accounts and home loans. Unlike other startups, it will not offer insurance or wealth management.
The Victory Bank name is one Major had been kicking around at one of his previous employers that were considering a name change. It is meant to signify sharing in the victories of its customers.
Major was a name partner at a small Pottstown law firm who served on the board of Patriot, then a thrift, in the early 1990s when a deal to sell it to Sovereign Bancorp fell through. Major first became president and then CEO at a time when the bank began to raise money through an eventual conversion into a public company. He said the bank grew its assets from $220 million to $1.1 billion by the time he stepped down as CEO in 2000. Patriot was sold to Susquehanna Bancorp a few years later. Major spent some time as president of Vartan National Bank in Harrisburg and then consulted with another startup, Colonial American Bank of Horsham before it opened earlier this year.
Along with Colonial American, Fort Washington-based Vantage Point Bank has also opened for business and a trio of Bucks County startups are on the way. Milestone Bank of Doylestown and Prestige Community Bank of Newtown is scheduled to open this summer and Monument Bank, also of Doylestown, is scheduled for the fall.
Stevens & Lee partner David Payne, a lawyer who works with startups on initial fundraising, said some are now having problems raising the minimum capital of $6 million required to open a bank in Pennsylvania.
"Investors have been getting flooded with offers and many of them have already invested the portion of their portfolio that they want to invest in a startup bank," Payne said.
Payne said some banks have been forced to hold a second offering, which can cause roughly a quarter of original investors to back out after sensing economic problems.
To make it now, Payne said startups need a niche market. He said Major has settled in a region he knows well that also has less competition than startup happy Bucks County or the Main Line. But there are also fewer business opportunities there.