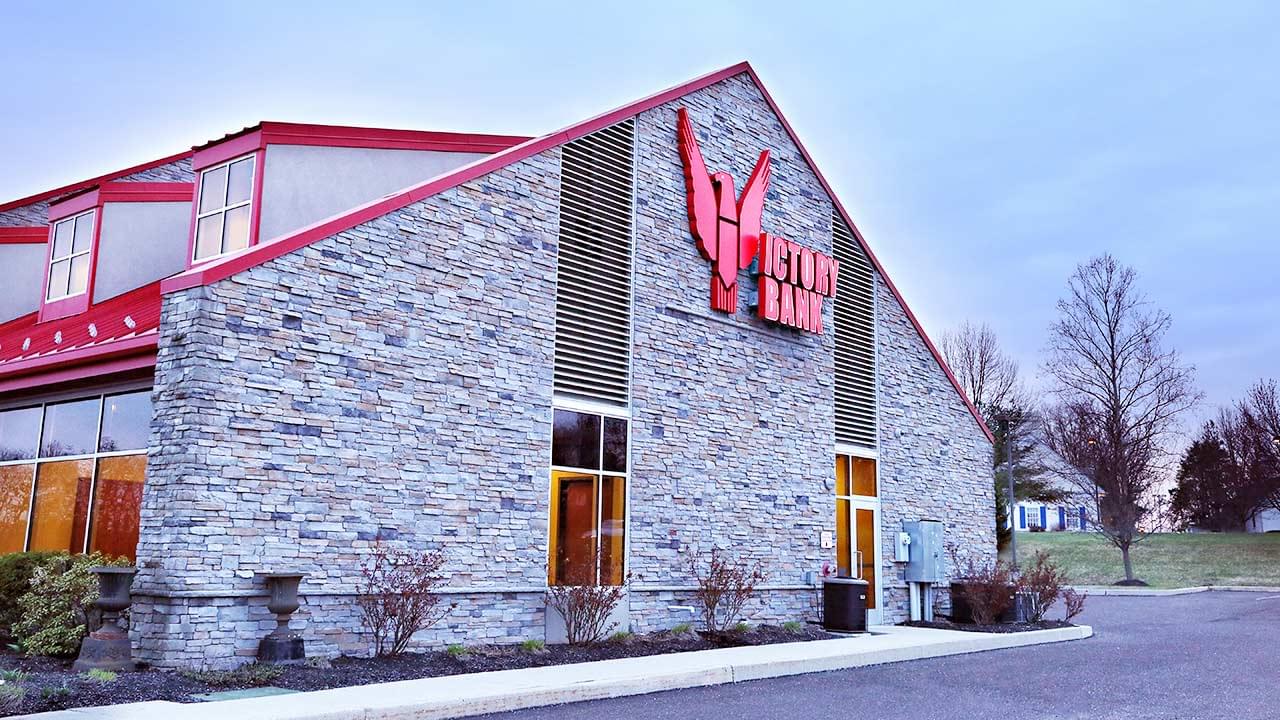 Victory Bancorp, Inc. Second Quarter Earnings
The Victory Bancorp, Inc. (OTCQX: VTYB) announced unaudited results for the quarter ended June 30, 2020. As of June 30, 2020, The Victory Bank held total assets of $414.5 million, total deposits of $306.3 million, and total equity of $20.6 million. Highlights include asset growth of $123.3 million for the quarter and a $1.9 million increase in stockholders' equity at June 30, 2020, as compared to June 30, 2019. Cash dividends increased from 10 cents per share per quarter to 20 cents per share per quarter in the first quarter of 2020. Book value per share increased to $10.55. Consolidated net income for the quarter ended June 30, 2020, was $560 thousand, an increase of $61 thousand, compared to $499 thousand for the same quarter in 2019, totaling approximately $0.29 per common share. Deposits grew to $306.3 million at June 30, 2020, from $228.9 million at June 30, 2019, a 33.8% increase. Including SBA PPP loans, total Net Loans increased 28.2% to $299.3 million at June 30, 2020, from $233.5 million at June 30, 2019, and total assets increased by $155.9 million to $414.5 million as of June 30, 2020, an increase of 60.3% over one year.
While the bank has not suffered any significant deterioration in asset quality, in response to unprecedented economic and market uncertainty created by the worldwide effects of the COVID 19 pandemic, the first-quarter provision for loan losses was increased from $73 thousand in 2019 to $557 thousand in 2020; the provision for the second quarter was $450 thousand, compared to $209 thousand in the second quarter of 2019. Total Loan Loss Reserves reached $3.1 million at quarter-end or approximately 1.03% of total loans. Non-performing assets declined from $307 thousand at March 31, 2020, to $222 thousand at June 30, 2020.
Joseph W. Major, Bank Leader, Chairman & CEO, stated, "We are pleased with the core performance of the bank in the second quarter, as measured against past years' performance and our three-year operating plan. Credit metrics and net interest margin remained stable, expenses were controlled and on budget, and the bank showed excellent growth and consistency in most areas. Our focus in the second quarter has been protecting the safety of our employees and clients while expanding our services to businesses and individuals in their crucial time of need while building loan loss reserves in anticipation of possible increased credit losses. During the second quarter, The Victory Bank team members worked tirelessly to close over $60 million of Small Business Administration Paycheck Protection loans (PPP), processing approximately 577 loan applications, helping businesses in our communities protect 7,277 local jobs."
Also, during the second quarter, Victory Bancorp completed the issuance of $10 million of 10-year, fixed to floating subordinated debt, to be used to bolster the bank's capital ratios and allow for continued growth and stability. The coupon on this issuance is fixed at 6.25% for the first five years.
The Victory Bancorp, Inc. is traded on the OTCQX market under the symbol VTYB (otcmarkets.com) and is the parent company of The Victory Bank, a Pennsylvania state-chartered commercial bank, headquartered in Limerick, Pennsylvania which is located just outside the Philadelphia market in Montgomery County. The Victory Bank was established in 2008. The Bank is a specialized business lender that provides high-quality banking services to small and mid-sized businesses and professionals through its two offices located in Montgomery and Berks Counties, Pennsylvania.
Additional information about Victory Bancorp is available on this website.
This presentation may contain forward-looking statements (within the meaning of Private Securities Litigation Reform Act of 1995). Actual results may differ materially from the results discussed in these forward-looking statements. Factors that might cause such a difference include, but are not limited to, general economic conditions, changes in interest rates, deposit flows, loan demand, real estate values and competition; changes in accounting principles, policies, or guidelines; changes in legislation or regulation; and other economic; competitive, governmental, regulatory, and technological factors affecting the Company's operations, pricing, products, and services.
PDF Version including Consolidated Balance Sheet and Consolidated Statement of Operations