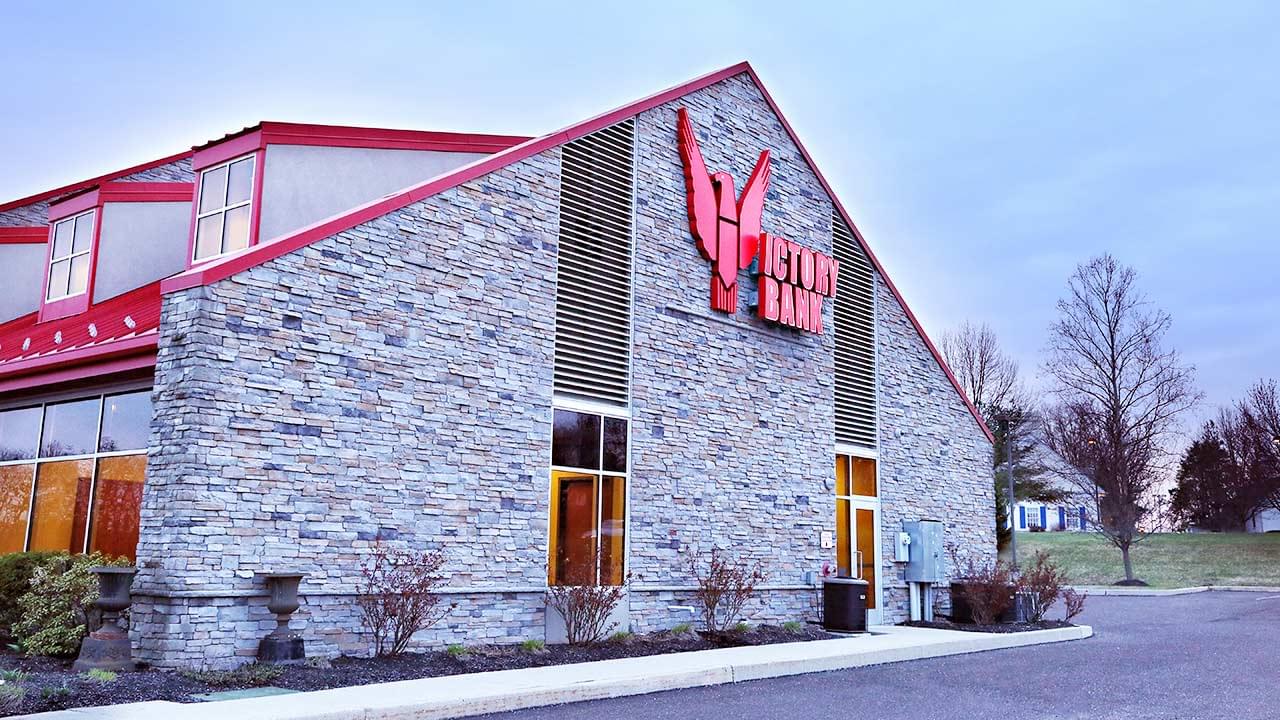 The Victory Bank Foundation's Inaugural Golf Outing Results
On May 8th, The Victory Bank Foundation held its inaugural golf outing at Brookside Country Club in Pottstown. The day was filled with great weather, fellowship, and awesome hospitality from the Country Club! The purpose of the outing was to raise funds for the newly formed Foundation.

Over $14,000 was raised for the Foundation and the contributions will help serve the community and help uplift those most disadvantaged.
"We can't thank everyone enough for their participation and support," stated Joseph W. Major, CEO and Bank Leader.
Congratulations to the winning foursomes!

First place (after six tie-breakers!), winning score of 62 (-10): John Allen Jr, Jeremy Bingaman, John Jones Sr., John Jones Jr.
Runner-up score of 62 (-10): Jeremy Crum, Kyle Eddinger, Alan Kulaga, Eli Zimmerman
Title Sponsor: Dudlick Industries
Champion Sponsors: Victory Bank Board of Directors, Iron Gate Biergarten, Budget Maintenance
Lunch Sponsors: Snodgrass, Commonwealth Land Title
Driving Range Sponsors: Charles Touey MD, Gnostech, Stretch Lab
Long Drive Sponsor: Suburban Water Technology
Hole-In-One Sponsor: Traffic Planning & Design
Closest to the Pin Sponsor: Traffic Planning & Design
The Foundation also thanks Still Wild Visuals, who volunteered time to photograph the fun. Also, a special thanks to Don and Brandy Smale of ColorWorks, who generously donated all the sponsor/ tee signs for the event.
The Victory Bank Foundation is a 501(c)(3) nonprofit organization.