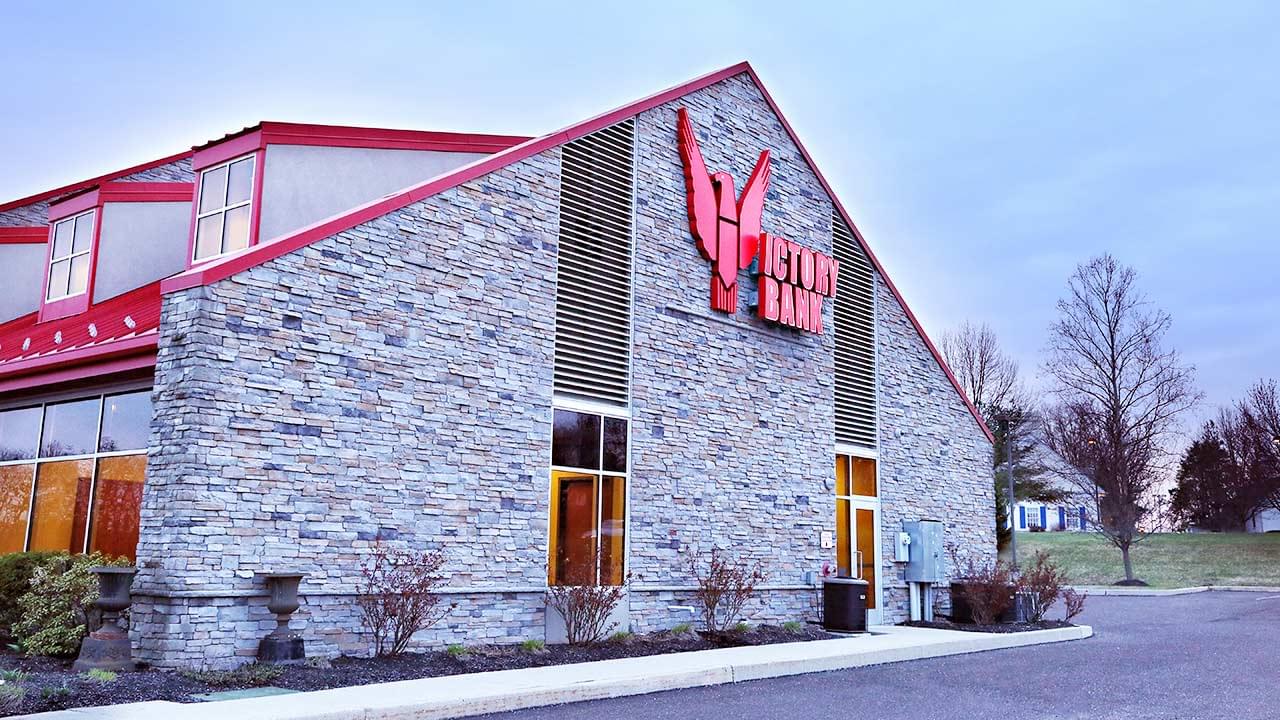 Huntingdon Valley Bank and The Victory Bank Announce Termination of Merger Agreement and Withdrawal of Merger Application
HUNTINGDON VALLEY AND LIMERICK, PA -- (MARKET WIRE) – 1/21/15 – Huntingdon Valley Bank ("HVB") and The Victory Bank ("Victory") today announced the termination of their agreement to merge and that they have withdrawn the joint application for regulatory approval to merge that had been filed with the FDIC in May 2014. The proposed transaction contemplated the conversion of HVB from a mutual to a stock institution and the simultaneous merger of Victory with and into HVB.
Due to policy concerns regarding mutual conversion/mergers that were raised by the FDIC staff during its review of the joint application, the FDIC last week indicated that it would not accept an updated joint application for further processing.
In announcing the withdrawal, Joseph W. Major, Chairman of the Board of Victory stated, "The transaction with Huntingdon Valley made good sense. No concerns about the safety and soundness of either bank or the business merits of the proposed merger were ever raised by the FDIC during its review. It was designed to combine two banking companies of similar size in the same county with complementary business offerings and also raise a significant amount of new capital, creating a better, stronger, and more competitive bank that could continue our traditions of local community-based lending and services. However, it appears that conversion/mergers are still problematic."
Travis J. Thompson, President and Chief Executive Officer of Huntingdon Valley Bank said, "Our board entered into the transaction with Victory after carefully considering all of our other options, and believed that we had found the right partner, and the best means to build a better, stronger bank, and to provide our depositors with the best available investment opportunity as we converted our mutual bank to public form. We are most disappointed that we will not be able to proceed forward with Victory, and wish them only the best."
Huntingdon Valley Bank was advised by Griffin Financial Group LLC and the law firm Jones Walker LLP. Victory was advised by The Kafafian Group, Inc. and the law firm Kilpatrick Townsend & Stockton LLP.
About Huntingdon Valley Bank
Huntingdon Valley Bank is a community-based, full-service financial institution founded in 1871 and headquartered in Huntingdon Valley, Pennsylvania. Huntingdon Valley Bank offers a complete line of quality business and consumer banking products to customers in Bucks, Montgomery, and Philadelphia Counties, Pennsylvania, through its four full-time branch offices and two special-purpose locations. As of September 30, 2014, Huntingdon Valley Bank had total assets of $167.4 million, total deposits of $143.1 million, and total equity of $11.0 million. Field Code Changed Additional information about Huntingdon Valley Bank is available on its website, www.huntingdonvalleybank.com.
About Victory Bancorp
The Victory Bancorp, Inc. is the parent company of The Victory Bank, a Pennsylvania state-chartered commercial bank, headquartered in Limerick, Pennsylvania. Victory Bank was established in 2008. Victory provides high-quality banking services to small and mid-sized businesses and professionals through its two offices located in Montgomery and Berks Counties, Pennsylvania. As of September 30, 2014, The Victory Bank had total assets of $153.2 million, total deposits of $127.3 million, and total equity of $13.3 million. Additional information about Victory Bancorp is available on this website.
Forward-Looking Statements
This news release contains certain forward-looking statements. Forward-looking statements can be identified by the fact that they do not relate strictly to historical or current facts. They often include words like "believe," "expect," "anticipate," "intend," "plan," "estimate" or words of similar meaning, or future or conditional verbs such as "will," "would," "should," "could" or "may." Forward-looking statements, by their nature, are subject to risks and uncertainties. A number of factors could cause actual conditions, events or results to differ significantly from those described in the forward-looking statements. Forward-looking statements speak only as of the date they are made. Huntingdon Valley Bank and Victory do not undertake to update forward-looking statements to reflect circumstances or events that occur after the date the forward-looking statements are made or to reflect the occurrence of unanticipated events.
Contacts:
Travis J. Thompson, Esq.
President and Chief Executive Officer
Huntingdon Valley Bank
3501 Masons Mill Road
Suite 401
Huntingdon Valley, PA 19006
267-280-4000
Joseph W. Major
Chairman of the Board
Victory Bancorp, Inc.
548 North Lewis Road
Limerick, PA 19468
610-948-9000