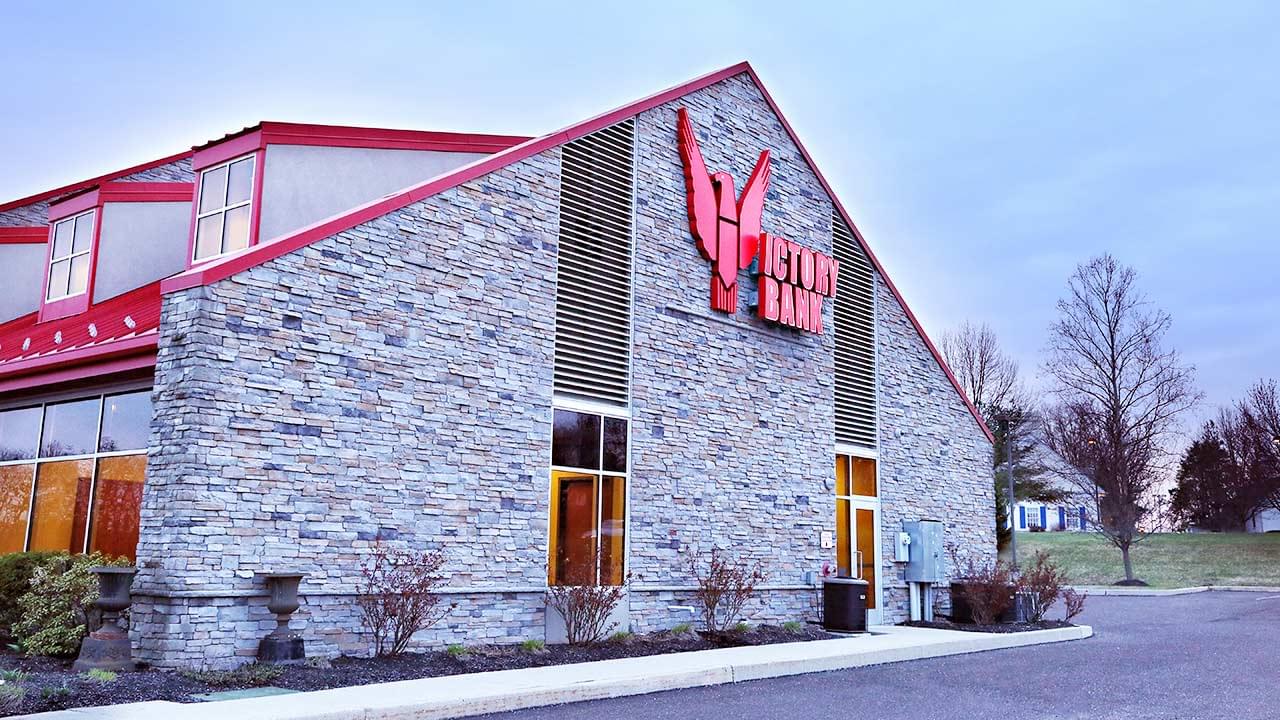 Vincent B. Raffeo Awarded for 60 + Years with Collegeville and Spring-Ford Rotaries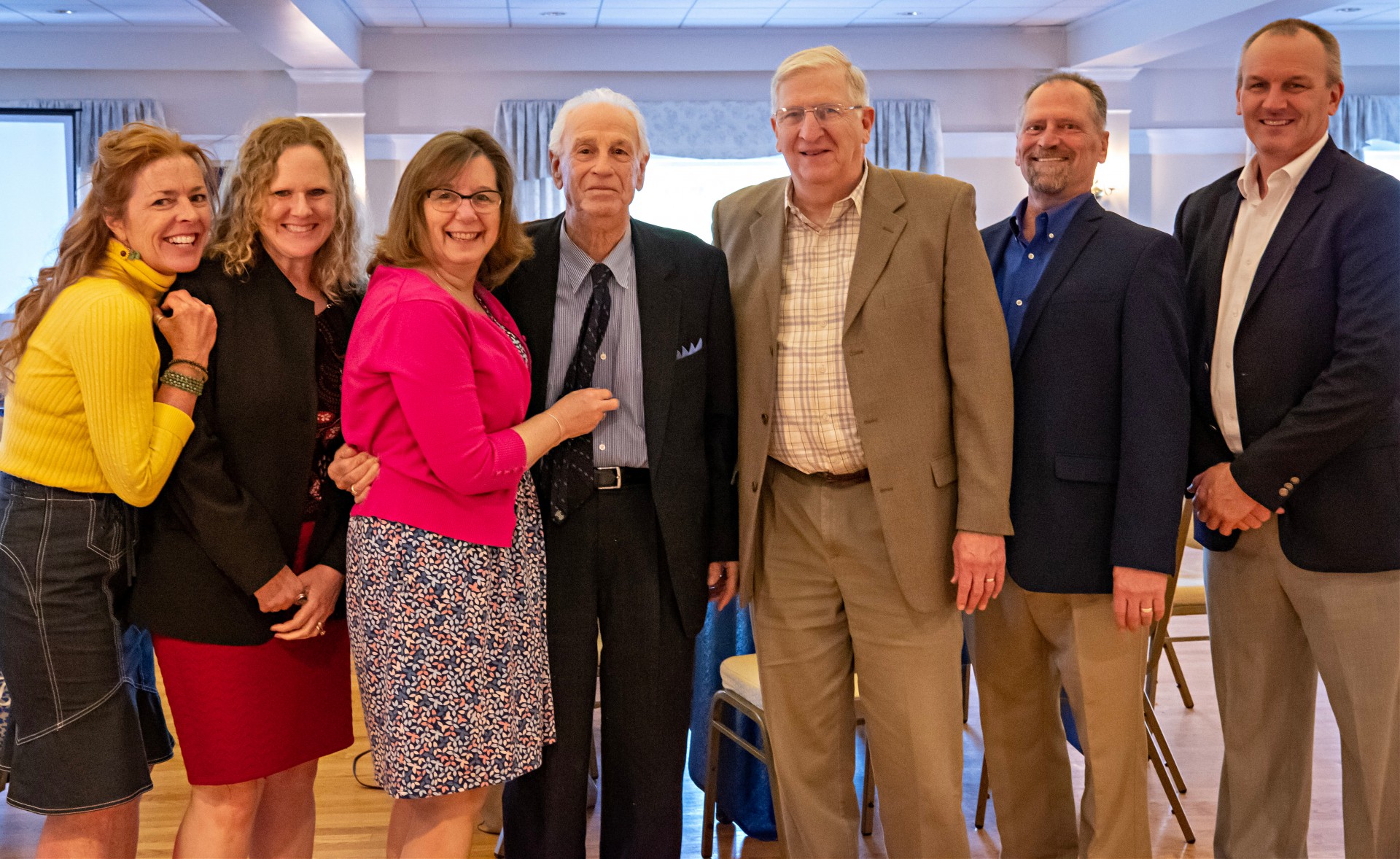 Pictured (L to R) – Kelly Taylor, Shelly Stockmal, Leslie Unger (fixing Vince's button), Vince Raffeo, Joe Giunta, Brian Meyer, and Robert Shultz, all from The Victory Bank. *Thanks to Victory's Bill Vitiello (not pictured), who took the photo!
Last evening, The Victory Bank was pleased to attend the Collegeville Rotary's event honoring Vince Raffeo for over 60 years of service to Collegeville and Spring-Ford Rotaries. Vince was given a Key to Collegeville by Mayor Wright-Riggins, who proclaimed May 24, 2022, as "Vince Raffeo Day."
The Rotary gave Vince a framed certificate of appreciation for his years of service. The Rotary International recently elected its first female President, noting that in the 80s, Vince was instrumental in paving the way for women to become Rotary members at the local level. Lastly, Robert Clothier, VP and General Counsel for Ursinus College, presented a framed certificate for Vince's contributions to the college and Collegeville on behalf of Ursinus College and its first female President, Jill Marsteller.
Family, friends, and fellow Rotarians surrounded Vince during the celebration, including the former Mayor of Schwenksville, our very own Joe Giunta, and the current Mayor of Collegeville, Dr. Aidsand "Ace" Wright-Riggins. A little history was given, including Vince's parents immigrating to the area in 1910. Vince and his ten brothers and sisters working at the family grocery store; a review of Vince's business ventures in Collegeville; and a variety of Vince's philanthropic endeavors, including donating a 1922 Willys-Overland Automobile to the Boyertown Museum of Historic Vehicles as well as land and buildings trusted to Ursinus College.