SPECIAL OFFER - 27 Month CD - 1.00 % *APY
Call Today to open your account!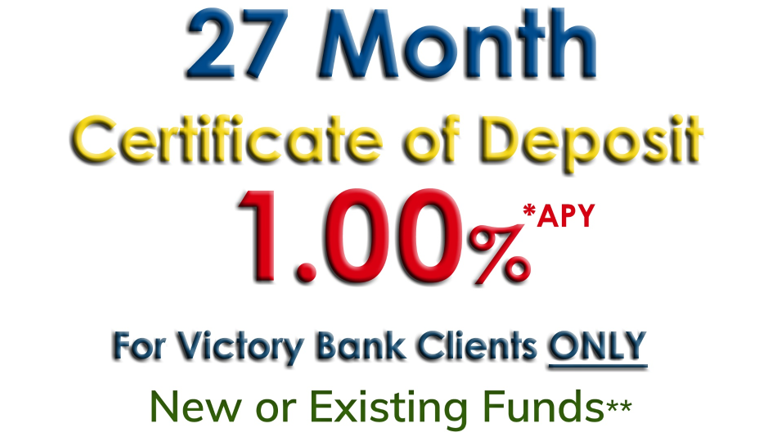 Call us today to open your account!
*Annual Percentage Yield (APY).
Offer subject to change without notice. Substantial penalty for early withdrawal.
Fees could reduce the actual earnings on the account.
**A minimum deposit of $500.00 required to open.